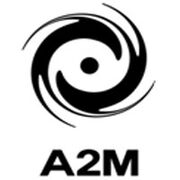 Artificial Mind and Movement (also known as A2M) is a video game developer and the creator of Naughty Bear
Based in Montreal, Quebec, Artificial Mind & Movement (A2M) is Canada's largest independent game developer, employing 500 talented people in Montreal, Quebec and Santiago, Chile. Since 1992, the company has developed 120 titles across every game platform, including its highly-stylized third person shooter WET™. Our studios work with the industry's top publishers and licensors, including Activision Blizzard, Bethesda, Disney, Electronic Arts, Fox, Konami, LucasArts, Viacom and Warner. Artificial Mind & Movement is committed to producing unparalleled game experiences with original or licensed Intellectual Properties. From 2006 to 2008, the company has ranked simultaneously amongst the Deloitte Technology Fast 50™ and also as Canada's 50 Best Managed Companies™.[1]
Ad blocker interference detected!
Wikia is a free-to-use site that makes money from advertising. We have a modified experience for viewers using ad blockers

Wikia is not accessible if you've made further modifications. Remove the custom ad blocker rule(s) and the page will load as expected.